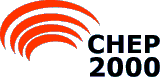 Last update:
Apr 1, 2000
| | |
| --- | --- |
| | Impact of Software Review and Inspection |
To Be1, ATLAS DAQ2
Defined
CERN
Speaker: To Be Defined

Software Review has been part of the software process for the ATLAS Data Acquisition Project DAQ/EF-1 since its start in 1996. Taking the form of an informal review, the software is presented at each of its phases to the group during a meeting and then discussed aiming for a accept/reject decision.
In 1998 the more formal Software Inspection process based on Tom Gilb's method has been introduced. Software Inspection is a quality improvement process for written material including code with its first objective of defect detection. Improvements are achieved for the end-product as well as for the process of document and code production. Flexibility built into the working process allow methods and rules to be updated in response to participant's suggestion and change in technology. It provides ongoing integration and education of participants and help in defect prevention, its second objective.
A number of Software Inspections on Requirements, Design and Code including its documentation have been performed and a project specific database of metrics has been established since the introduction of such inspections. Results show the importance of software inspection for the entire software lifecycle and in particular of the requirements to ensure defect detection early in the production phase. Areas for improvement have been identified in the fields of coding conventions, naming rules and guidelines for establishing and using document templates in order to facilitate communication and integration of individual project components.
| | |
| --- | --- |
| Presentation: | Short Paper: |