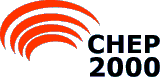 Last update:
Jan 28, 2000
Hotels
The below listed hotels are all located in Padova. Some of them are very close (vc) to the place of the conference . Some are fairly close (fc, about 20-25 minutes walk) and some not too close (nc). See the Padova hotels' map (23K gif, it will open a new window) . After you make your choice, please book your room in the registration form.
Red marked hotels* do not have any more availability.
---
Special fares for conference participants and companions only. Fares are in Lit., they include Bed and Breakfast.
n.

Star/nearness

Hotel

Single Room

Double Room

Fares

If used as single

If used as double

1

****

fc
Biri

168.000

205.000

252.000

2

****

fc
Grand'Italia

165.000

200.000

220.000

3

****

vc
Majestic Toscanelli*

194.000

215.000

-

4

****

fc
Milano

170.000

200.000

230.000

5

****

fc
Plaza Hotel*

165.000

185.000

250.000

6

****

nc
Sheraton Padova Hotel

180.000

-

218.000

7

***

vc
Al Giardinetto*

150.000

175.000

200.000

8

***

fc
Corso*

140.000

175.000

205.000

9

***

fc
Europa*

195.000

-

242.000

10

***

fc
Leon Bianco*

158.000

-

210.000

11

***

fc
Monaco*

120.000

160.000

180.000

12

**

vc
Al Fagiano*

107.000

-

154.000

13

**

vc
Igea*

107.000

-

-

14

**

vc
Maritan*

125.000

-

145.000

15

**

fc
S. Antonio*

111.000

135.000

-